Owner Resources
Information You Need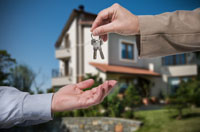 At Morgan Property Management, we treat your home as our own. We offer a wide range of property management services to fit your needs as a landlord or home owner, and tailor our services to ensure that you have the highest level of service for your home.
Resources & Tools
Have a Question?
Frequently Asked Questions
What happens if the rent is late?
The rent is due on the first of each month. Rent is considered past due at 5:00PM on the 5th day of the month. A call is placed at this time to notify the tenant of the delinquency. If rent isn't promptly paid thereafter, we issue a 3-day notice and begin eviction proceedings. In Idaho, we can typically have a tenant out by the 20th of the month for non-payment evictions.
View All